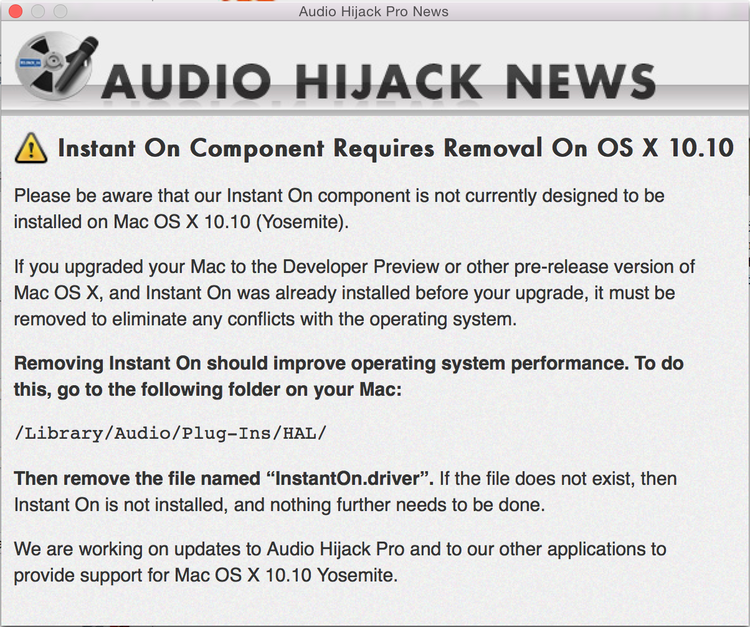 Update: In the hours I've been using my Mac since I implemented this fix my machine has been running so much better. The Instant-On plug-in must be so deeply integrated with core pieces of OS X that it makes a dramatic difference in the way the system runs if the plug-in isn't yet supported.
If you're running the developer preview of OS X Yosemite and
Your Mac's audio isn't working
Audio Hijack Pro is installed
The Instant On plug-in is installed
The Instant On plug-in is most likely the culprit of your audio issues. I know this was the issue for me.
To fix the issue you'll need to remove the plug-in located at
/Library/Audio/Plug-Ins/HAL/

Your audio should start working immediately after trashing the file.